Stay Refreshed with Our Knowledgeable AC Repair in Vian, OK
It might be stressful when your air conditioning will not cool. Don't get worked up. Instead, let the pro Hix Air Conditioning Service, Inc. technicians restore your refreshing air speedily with our AC service in Vian.
We're well-known for speedy repairs that's completed properly the first time. So, you can depend on our technicians when you need get your AC operating again fast.
Whatever you need, you can trust us to take good care of your air conditioner. Our specialists can manage a wide range of your needs, from emergency AC repair to common fixes.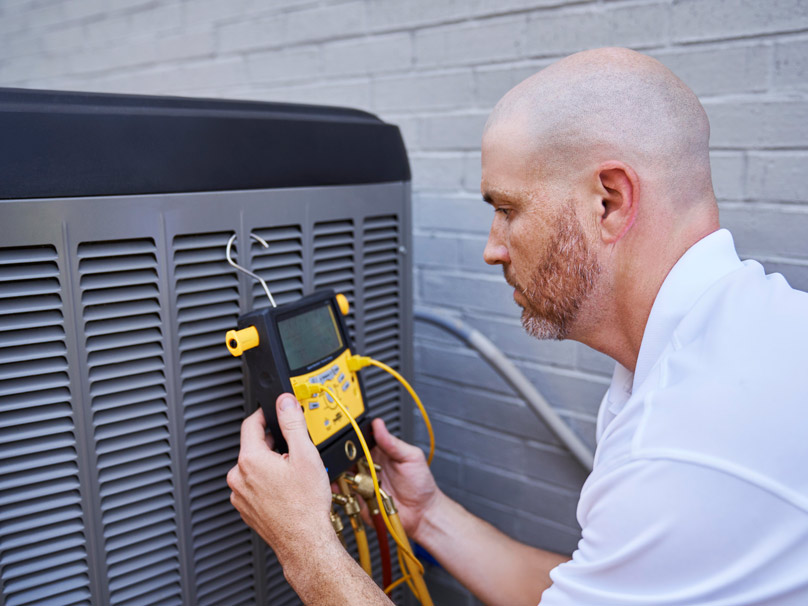 AC Service in Vian and Surrounding Areas
Contact the experts at Hix Air Conditioning Service, Inc. when you are looking for speedy AC repair in Vian.
The majority of repair calls can be lessened with regular tune-ups, so it's a fantastic time to look through our routine maintenance plans while we're doing repairs. This work helps your system work smoothly and might help it save more energy
When repair bills are building, it's time to start researching AC installation. Finding an updated system can appear overwhelming, but our experts make it easy. We'll help you find the rightunit for your needs.
Ready to ask for air conditioning services? Call us at 918-682-8238 or contact us online today.